Whether it's the occasional zit or pimples that cover a significant portion of your skin, acne can be so damaging to your mental health.
And there's no-one who knows this better than Katia Damborsky, a Best Buys editor who's spent hundreds of pounds at a private dermatologist in a bid for better skin.
In the end, a course of Isotretinoin, a very strong anti-acne medication, was required to clear up the problem. This isn't a recommendation; Isotretinoin isn't for everyone and you should be sure to speak to your dermatologist or GP for advice on treating stubborn acne.
But if you're looking for tips, advice and some product recommendations to help alleviate the problem, here's what we recommend.
Read more: Best face sunscreens to keep your skin healthy and safe
Antipodes Juliet Skin-Brightening Gel Cleanser 200ml
Jump to details

Clarol Silver Serum
Jump to details

Paula's Choice Skin Perfecting 2% BHA Liquid Exfoliant
Jump to details

Soothe Paste Blemish Treatment with Salicylic Acid and Prebiotic
Jump to details

CeraVe SA Smoothing Cleanser with Salicylic Acid
Jump to details

​​La Roche-Posay Cicaplast Soothing Face and Body Balm B5
Jump to details

Drunk Elephant A-Passioni™ Retinol Cream
Jump to details

Holland & Barrett Zinc Picolinate
Jump to details

Zitsticka Killa – Clarifying Microdart Patch Kit
Jump to details

Alpha-H Liquid Gold Exfoliating Treatment with Glycolic Acid
Jump to details

The Ordinary Azelaic Acid Suspension 10%
Jump to details

Acnecide 5% w/w Gel – 30g
Jump to details

Weleda Skin Food Cream
Jump to details

Dr Dennis Gross Spectralite FaceWare Pro
Jump to details

Eucerin UreaRepair Original 10% Urea Cream 100ml
Jump to details

Sunday Riley Good Genes Glycolic Acid Treatment
Jump to details

Holland & Barrett Vitamin D3
Jump to details
1. Gentle is best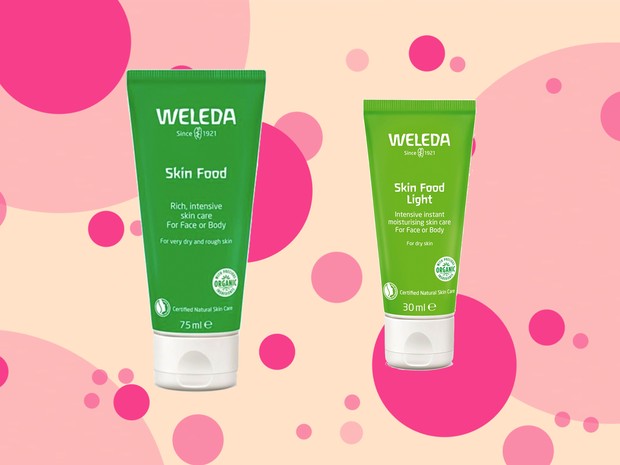 It can be tempting to attack your acne with as much vengeance as your acne is giving you; but that's usually the worst route to go down. Acne is damaged skin; if you start piling on the liquid exfoliants, chemical peels and skin-stripping cleansers, you're only going to damage it further.
Think of your acne as a sad, unhappy child and try to adopt a more gentle approach when you treat it.
Chemical exfoliants are fine in small doses, but be sure not not overdo it and make sure you're not breaking down your skin barrier. Moisturisers, SPFs and hydrating treatments should all be a key part of your acne-fighting routine.
2. Give treatments time to work
When you introduce something new to your acne-fighting treatment plan, you need to give it time to work. Whether it's a topical product or a supplement, don't expect miracle results straight away and don't give up on the product if it's not working for you immediately. The average skin cycle is around five weeks long, so that's the minimum time you can expect to start seeing real, long-lasting change.
3. Listen to your skin
The most important lesson to learn when it comes to acne is this: everyone's skin is different. Products that work wonders for one person might do nothing for you. Likewise, something that has no promising reviews might be exactly what you need to kickstart your clear skin.
4. Consider your diet, but don't let it take over your treatment
Diet can certainly play a role in the severity of acne, but most doctors will agree; diet isn't everything. Denying yourself dairy or cutting out fried food might help, but it likely won't be a long-term solution for serious acne. If you are considering making a major dietary change, we would recommend seeing a doctor or nutritionist first, so they can best advise you and help you track your progress.
5. Acne is best treated from the inside out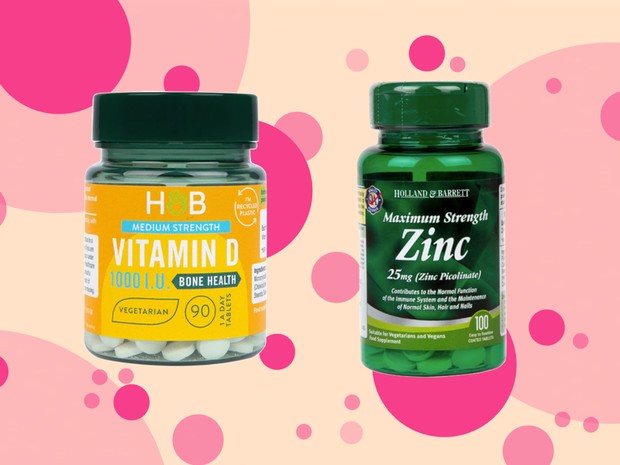 The above point still stands, however it's still important to think about treating acne internally rather than topically. This is often the most effective way to get to the root cause of the problem. If you haven't considered supplements yet, you might find that this is a suitable option for you — just make sure you speak to a doctor or dermatologist first. If you aren't sure where to start, you can read this article on dietary deficiencies and how they can potentially cause acne. The biggest culprits are typically zinc, vitamin D and magnesium.
6. Understand your acne
When it comes to acne, there is no one-size fits all solution. The easiest way to determine the right treatment for you will be by working out what type of acne you have and what's likely to be causing it. First find out what type of spots you're getting (you can use this article or this article to help). This is the most important step, as treating a closed comedone is completely different to treating a cyst.
You can then look for patterns of when your acne is flaring up the most (does it correspond to your menstrual cycle or a time at work when you're most stressed) and where it appears on your face (although acne facial mapping is not 100% accurate, you can determine certain things from acne placement; eg. around your hairline may be caused by blocked hair follicles, around your mouth and chin may be hormonal). Once you have this information, you can approach your acne treatment plan with more confidence.
7. Know when it's time to see a dermatologist (or GP)
This is perhaps the most important takeaway from this acne advice article. If you have acne that is severe, stubborn or causing you mental anguish, then it might be time to bite the bullet and see a dermatologist for professional treatment. Yes, dermatologists are expensive — but there's no point in throwing your money at acne treatments if your skin is just not going to get better on its own. As someone who has suffered with acne for most of my adult life, I know how hopeful you can be when you see the latest treatment being touted as a 'miracle cure'. Sometimes, these miracle cures do work. But if they're not working for you, consider getting professional advice, either directly with a private dermatologist or by speaking to your GP. A GP can give you certain acne treatments, or they can refer you to a dermatologist.
8. Don't pick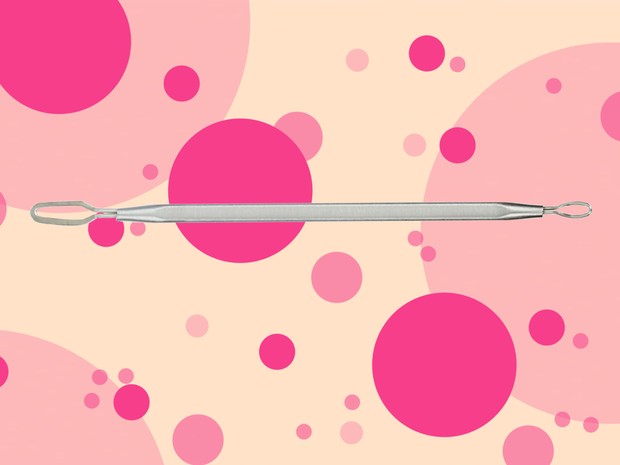 Yes, you'll have heard this one before. But it's honestly one of the Golden Rules when it comes to acne (scarring). Extractions are fine (we like this blackhead remover), providing you sterilize your tools before and after. But mindless picking with dirty fingers should be avoided at all costs.
Read more: Best skincare products to fade and erase acne scars
9. Wear. Your. SPF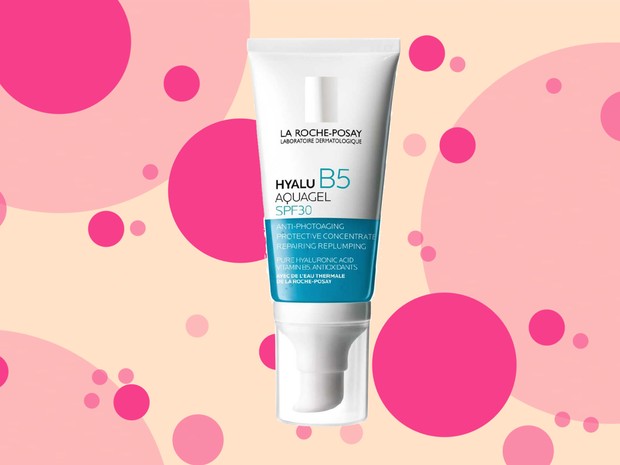 We can't stress this one enough. Virtually any acne-fighting product will make your skin more sensitive to sun damage, so SPF should be the most important step in your skincare routine if you want to avoid looking years older than you actually are. Those Botox bills don't pay for themselves; and you also risk developing skin cancer. This is our our favourite SPF on the market because it's high-factor, lightweight and looks amazing under makeup.
---
Read more: The one SPF product we can't get enough of this summer
10. Do your research if you're considering antibiotics, birth control pills or Isotretinoin
Some of these methods of acne-fighting are controversial. Antibiotics can leave you more vulnerable to bacterial infections as your body builds up resistance, birth control can have unpleasant side effects and Isotretinoin is not a drug you want to start taking lightly. If you choose to go down any of these routes, be sure to do your research, weigh up the pros and cons and think carefully before you commit. It often helps to speak to someone who has been through the process before, so consider joining an online forum (Acne.org is the original, but Facebook has some good support groups and Instagram has a number of skin positivity communities) and start asking your questions to people with real-life experience.
11. Do what's right for you
You're the only person who can make decisions about your skin. Don't let anyone else convince you to go down a treatment path that you don't want to take.
12. You're not alone
This piece of acne advice can be hard to remember if your acne is making you feel low. But you're truly not alone. In the USA, acne affects 80 per cent of people at some point in their lifetime (stats on UK acne sufferers are a bit harder to find). One study found that half of people over the age of 25 will suffer with acne.
Therefore it's a myth that acne is only a teenage problem, and that acne indicates poor hygiene or bad diet. Acne is incredibly common and you might be surprised by how many people can empathize with the plight. Remember that not everything you see on social media is real, and remember that acne is beyond your control. And remind yourself that your acne doesn't define you either. You can still be a beautiful, kind, intelligent and funny person with acne.
Our tried-and-tested product recommendations for acne
We know acne can be mentally-draining, so we want to make sure we're giving you the best possible recommendations for acne-fighting products. That's why every single one of these products has been tested by one of our editors Katia.
This cleanser doesn't have many buzzword ingredients in it, but it's surprisingly effective at keeping spots at bay. It also doesn't strip the skin, leaving you with a hydrated, balanced and bright complexion.
Silver is a surprisingly effective ingredient for treating acne. If your skin is prone to breakouts and angry flare-ups, this soothing silver-infused serum is just the ticket for calming, healing and preventing acne in the long-term.
This powerful cocktail of exfoliating ingredients is effective on most types of acne, except perhaps really stubborn, deeply-rooted cysts and nodules. But for any spots close to the surface of the skin, this is great at un-binding the 'glue' that holds dead skin cells together, promising to reveal fresh, healthy skin from deeper layers.
You know those spots that are so large and painful it feels like they're pulsating? This is the overnight miracle-worker that can help reduce their size and tone down the redness within hours. This probably won't heal the spot completely and it won't be effective at preventing future zits, but it's great as a quick fix if you frequently suffer with cystic acne.
For baby-smooth skin, a cleanser like this is ideal, particularly if you have acne that's not concentrated on your face. This top-rated Cerave cleanser could play a key role in clearing up pesky spots on your arm, chest or back.
As we've already mentioned, it can be tempting to fight acne with an aggressive blend of exfoliants while steering clear of heavy hydrators that could potentially 'clog' your pores. But it's actually a myth that heavy-duty moisturisers or oils contribute to acne, and your skin will thank you if you ensure you're adding a hard-working hydrating product into your routine. This thick, balm-like moisturiser is our all-time favourite for leaving your skin looking glowy and plump.
Retinol is a powerful ingredient in the fight against acne, and this Drunk Elephant serum is one of the best we've found to fight spots, smooth lines and leave you with a fresh, clear complexion.
If you're all about treating acne from the inside, these zinc tablets might be a good place to start to iron out any deficiencies you might be dealing with. Always check with your GP if you're taking any other type of medication.
If you want a really targeted treatment for fighting acne, these sticky patches are loaded with zit-hating ingredients that create a protective bubble around the spot to really drill down and stop your spot in its tracks.
---
Read more: 12 women tell us their desert island beauty must-have
Slightly more gentle than salicylic acid, glycolic acid is another liquid exfoliant that works wonders in the long-run. This cult-favourite serum promises to combat spots and leave your skin looking and feeling healthy.
Azelaic acid is another relatively unknown acne treatment, but if salicylic and glycolic acid haven't worked for you in the past, then azelaic is definitely worth a shot. We've tried a prescription-strength version of this ingredient, and the results were pretty impressive. As well as targeting acne, this ingredient also combats rosacea and pigmentation.
For teenage skin or anyone just starting to suffer with acne, benzyl peroxide is a good ingredient for beginners. Just be aware that it is harsh and is prone to staining, so apply SPF religiously.
Another cult classic, this thick, oily moisturiser is packed with natural ingredients that promise to soothe angry spots and calm inflamed, irritated skin. There's also a light version if you prefer something with a less greasy texture.
If you're in the market for a dermatologist-grade treatment, this pioneering LED mask is great for those suffering with breakouts. We haven't actually tried this product ourselves, but the reviews are promising; "bought for myself for the anti aging and my daughter as she suffers breakouts . Could see an immediate effect on my daughter's skin".
Urea is another ingredient which could be beneficial to acne-prone skin, and this potent cream contains an impressive 10% urea. Its thick texture is ideal for hydrating and locking in moisture.
Boasting a blend of powerful glycolic and lactic acid, this skin treatment is just what you need if you're after a lactic acid kick with the added hit of glycolic. It's incredibly effective at stamping out spots and keeping them at bay with continued use.
Available in two different potencies and three different bottle sizes, these vitamin D tablets are good for upping your immune system and can also be effective in the fight against acne.
---
Prices updated on 02/02/2022. We are not responsible for any changes to the prices mentioned above.
https://www.dailymail.co.uk/best-buys/beauty-and-wellness/acne-advice-and-treatments